Tell me more:
Details
Help your baby get to sleep more easily and stay asleep longer with this sleep inducing bundle for when you're out and about. Use the buggy shade cover to reduce visual distraction & keep bubs' delicate skin out of the harsh Australasian sun. Use the Hushh Continuous White Noise Machine to block unusual background noise and mask sudden noises baby can experience when in busy environments. Get more freedom to enjoy the outdoors, run errands or simply be outside and help your baby sleep in their buggy wherever they are.
Plus Deluxe Blackout Buggy Shade Cover RRP $74.95


Hushh Continuous White Noise Machine RRP $79.95
Usually $154.90 - buy together for $129.00
PLUS DELUXE BLACKOUT BUGGY SHADE COVER
Our most popular, most recommend buggy cover, we just love the amazing SnoozeShade Plus Deluxe. It's a great travel and pushchair accessory, designed by a mum, that does two important jobs.
1) Sunshade - it has one of the highest levels of sun protection of any product on the market. The large soft mesh window means baby can enjoy the sights shaded from 80% of UV.
2) Sleep aid - use the outer 'snooze panel' to create the shade and seclusion that helps your baby sleep. Check quietly on your sleeping baby via the sneak-a-peek zip.
It's perfect for holidays, days out, exercising with the buggy, popping to the shops or just when you want to keep the sun from getting in your baby's eyes
Made from a double layer of breathable, lightweight and stretchy mesh fabric that blocks 97.5% of UV rays and allows air to circulate, SnoozeShade also provides protection from wind, chill and insects when the central panel is closed or in sleep mode.
This clever sunshade is made from a double layer of soft, breathable fabric that allows air to circulate freely. SnoozeShade was created by a mum, who knows there's no more precious cargo than your own baby, so it has been designed and tested to the same high standards as children's toys.
Suitable from birth to four years (or when your little one is out of the pram)
Washable at 30°C

Free storage bag
We recommend SnoozeShade products are used alongside appropriate sun protection, hats and clothing
Comprises of a double-layer of soft breathable fabric which provides excellent air permeability and flow
Provides an easy to open and close 'lookout' panel which allows your child to see out and stops the sun getting in their eyes
Provides UPF50+ sun protection throughout
Universal fit for prams and strollers - move it from one model to the next
Suitable for use from birth - long and wide enough to take your growing child to approx. 4 years
Proven in laboratory tests to keeps babies cooler on hot days
What' the difference between SnoozeShade Plus Deluxe and Plus Classic?
The Plus Deluxe gives parents several new features including:
a larger front panel than the Plus Classic which fully opens for easy access to your child
an alternative colour choice of lustrous grey with black trim (instead of the classic black and cream)
an integrated front pocket to store shade and snooze panels when not in use
safety certified poppers (instead of velcro)
a new 'sleeping baby' emblem on the snooze panel discourages people from disturbing your sleeping child
HUSHH CONTINUOUS WHITE NOISE MACHINE
Our best-selling white noise machine now comes as a portable sound machine!

The Hushh is from Marpac, makers of the beloved Dohm-DS All-Natural White Noise Sound Machine. Hushh is a portable electronic sound machine designed to help baby fall asleep and stay asleep anywhere. The Hushh cradles your baby in soothing sound to create a comforting, consistent sound environment for sleep.
This compact portable unit comes with 3 sound options: choose from bright white noise, deep white noise, or gentle surf and a wide volume range. The sounds are played on a continuous loop. Hushh is powered by a lithium ion battery and recharges from a micro-usb cord (included). Throughout night time or naptime, it masks disruptive noises to promote longer, more restful sleep cycles. It runs continuously without a timer, and has an on/off button.

We've tested The Hushh to run for approx 12 hours continuously on battery power, when played on medium volume and without the nightlight. For more info, see battery info below. Hushh never needs batteries, so there is none of the on-going cost you get with all other portable white noise machines, shushers or other sound boxes.
And the continuous play means you can turn Hushh on at bedtime, and it will help calm and resettle your baby or child all through the night. No timers or need to reset, just lovely calming white noise all night.
If you are using this at home, we recommend choosing a plug-in model such as the Dohm or Whish. This model is not designed to be used continuously plugged in as that will in time damage the rechargeable battery.
Volume info

The Hushh has a wide volume range, giving you a lot of flexibility in terms of how loud you play it and where you use it. Most customers find low to medium volume quite sufficient and this will also mean that the charge lasts for longer as the higher the volume, the shorter the battery time.
We do not recommend having the Hushh close to your baby on maximum volume as it is very loud. It is different to the Baby Shusher for example, which is designed for use close to baby and operates for a limited time rather than continuously. The maximum volume would be suitable if you are using the Hushh plugged in across the room from your baby and only for short periods. If you're comparing the latest version of the Hushh to a previously purchased one you may notice that the 2019 Marpac Hushh has a lower maximum volume setting compared with older versions, however this is still quite loud and our recommendation is the same.
Battery power information:

The Hushh has an internal rechargeable battery which means you never need to replace batteries or worry about your child opening the machine and playing with batteries. The battery is charged using the USB cable supplied with your unit.
The battery can last all night, depending on a number of factors:
You will get the best battery life from your Hushh when it is used on medium volume without the nightlight and is expected to last 12 hours of continuous noise.
Basically the lower the volume played at, the longer your Hushh battery will last (and considerably longer when the light is not used).
The 'Bright White' (middlesound) has been shown to have the best battery time.
We recommend charging with a good quality charger, such as the good quality chargers supplied with a phone or a Belkin brand charger. Cheap phone chargers take much longer to charge and may not fully charge your Hushh.
The nightlight function and battery life
Hushh has a very small amber nightlight. If you are using battery power, use of the nightlight, particularly if also using at high volume, will cut the battery life down significantly.
Used with maximum volume and the nightlight, the Hushh battery will last less than 5 hours
When used on maximum volume without the light, you can expect around 10 hours
Volume also has a significant impact on battery life.
Highlights
Everything you need for sleep on the go - perfect for summer, travelling & generally getting out of the house.
Help baby go to sleep more easily and stay asleep longer when out and about.
Reduce visual distraction and shade bubs whilst outside with the Plus Deluxe Blackout Buggy Shade Cover

Block out noise and help reduce audio distraction with the Hushh Continuous White Noise machine
Save over $25 when purchasing together
Sizing Chart
PLUS DELUXE BLACKOUT BUGGY SHADE COVER
Compatible with all buggies, prams and travel systems with a hood or canopy, both three- and four-wheelers
PLUS DELUXE BLACKOUT BUGGY SHADE COVER
HUSHH CONTINUOUS WHITE NOISE MACHINE
Click
here
to download a PDF of the instructions
Click on the following sound to hear a sample -

Shipping & Returns Information
Fast Shipping - In stock, ready to ship!
We offer fast, economical shipping across New Zealand. All items on our website are in stock, ready to dispatch (excludes pre-order or custom size items). Most orders arrive within 1-3 business days. Auckland shipping is generally overnight or you can choose Click and Collect.
Shipping starts from $5 for small items. Just add your items to your cart and use the Shipping Estimator in the Mini Cart or Cart with your post code. Please double check your shipping in the checkout, particularly for large items which the estimator doesn't accurately calculate.
We ship with Courier Post & Fastway. Packages are sent Non-Signature Required unless over $350 value or you request Signature Required for security concerns. If you are rural, we don't charge extra but please do include a note on your order so we can ticket your package correctly. Please allow additional days for rural or you are ordering during holiday periods or major promotions.
Large Furniture is shipped using a designated furniture delivery service with two person delivery to the door.
Free Shipping for orders over $100* (excludes large items)
Free shipping is available when you spend over $100! Please note bulky or heavy items are excluded from this offer and you can confirm the correct shipping at the checkout. Unfortunately our Cart Shipping Estimator does not accurately exclude large items from free shipping calculations. We apologise for any inconvenience with technical limitation.
Go to Shipping & Delivery Page
Hassle-free Returns for 365 Days!
We have expert staff available to help you choose the perfect item – how can we help before you purchase? However, when you do purchase something that doesn't fit or isn't quite right, we offer an excellent returns policy and the best possible customer service.
We also know life with babies and children is busy, so you have up to 365 days for your returns and exchanges to come back to us:
Up to 90 days from purchase - You can return for an Exchange, Store Credit or Refund
Up to 365 days from purchase – You can return for an Exchange or Store Credit
Returned items must be received back in perfect condition, unused and unwashed condition including the instructions and packaging. Please ensure you carefully package items so they are received back in perfect condition.
Our Returns and Exchanges page has full details, including product specific returns information and our Returns Form.
Go to Returns Page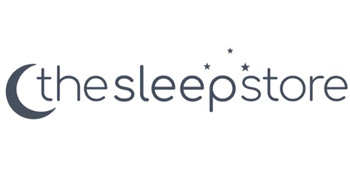 If you are looking for some of our best and most popular items, with simple options that go well together and have a discount saving, then our Bundle Deals are an excellent option! Instead of adding multiple items to your cart and paying full price we've bundled together some of our most sought after styles in handy packs, plus we've taken off a generous discount off the total price compared to buying them each separately. Bundle Deals are already discounted so you can't use coupon codes or other in cart savings on them too, but then that's one less thing to remember, easy!