Tell me more:
Details
The Groclock is one of our most highly recommended products. Parents have always struggled with children who are early birds and until the Groclock we didn't have a reliable solution. The Groclock has an amazing success rate with teaching children to sleep in. Or if they don't sleep longer, they do learn to stay in bed and not wake up their parents!

How does the Groclock work?
How do you get your children to understand when it's time to get up? It's easy- "stay in bed until the blue sleepy time stars and hearts have disappeared and the screen turns yellow. The sun will have woken up and it's wake up time for you too."

The Groclock uses fun images to communicate when to go back to sleep and when it's time to spring out of bed. For older children, they can learn to read the digital time, as well as looking for the sun to wake up. You can also choose to set an optional audible alarm as your child gets older.

Blue Light

There is a lot of information out there around the affects of "blue light" at night on sleep. The blue light discussion generally relates to blue light waves emitted from LED screens of TVs, computers, smartphones, video games and some light bulbs. When we've asked our customers for feedback about the Gro Clock's blue illuminated face the responses suggested that it has little or no negative impact on their child's sleep.
However if it is a concern and you still want the benefits of a reliable sleep trainer clock you can adjust the brightness of the screen. If you don't want the blue light visible at all at night (e.g. your child prefers sleeping in the dark) the Groclock can be adjusted to "00" which means no light at all, right up to the brightest setting which works well as a nightlight.

When it's time to wake up the Groclock's screen will light up in yellow and the sun icon will appear.

Please note - The sleep trainer clock is powered by USB cable (1.8m length) so there's no need for batteries. It excludes adaptor plug but compatible with most USB plugs used as phone chargers. We suggest using a good quality adapter to power your Groclock.

Highlights
Glowing screen shows images of cartoon stars and sun to communicate 'sleep' and 'wake-up' time
Stars go out one-by-one during the night to show the passing of time

Option to set two separate wake-up times (weekday/weekend or night-time/day-time nap)
Adjustable screen brightness - no light, up to the brightest setting which works well as a nightlight
Silent operation - no ticking
Optional audible alarm feature
USB powered

Suitable from age 2+ years
Option of showing digital clock during the 'stars to sun' countdown
While the clock is blue and the stars sleeps - stay in bed and dream
When stars disappear, Gro clock turns yellow and the sun wakes up, it's time to get up for a new day
Frequently asked questions
If the power is turned off, does the Groclock remember the correct time?
When the power goes off, the Groclock freezes all its settings, including the main time, wake up times and brightness. If the power goes off for a few seconds and then comes back on there will only be a few seconds' difference. But if the power was off for a longer period of time, then the time will be out by the same length of time and you will need to reset the Groclock.
How is the Groclock powered?
The Groclock is mains powered using a 3.5mm (1.8m length) micro-USB cable and adaptor plug. The adaptor plug is not included when you purchase a Groclock, but the included micro-USB cable is compatible with most USB plugs that are used as phone chargers.
If I need to keep the power on to maintain the correct time, won't that use a lot of electricity?
No, your Groclock uses LEDs so it's naturally energy efficient. It also has a built–in energy saving mode. One hour after the wake-up time, the clock automatically turns off its coloured LED lights and runs on a tiny amount of electricity. Just press any key and the colour LEDs will come back.
What is the difference between the night–time and day–time nap mode?
Your Groclock clock works the same way in both night-time and day-time modes. Once you've set the getting–up time, the clock will count down and Ollie the Owl will wake up at the time set in each mode. The Groclock has a night-time and day-time mode so that you can set different times for your child to sleep during the day and at night, and save having to reset your Groclock every time you want them to go to sleep.
Can I make the alarm sound at any time and in any mode?
Yes. You can set the Groclock alarm separately from the night–time or day–time nap modes. For example, you can have the sun coming up silently at 7am and then the alarm sounding at 7.30am.
How do I know if the audible alarm will sound?
An alarm bell icon appears alongside Ollie the Owl when the alarm is switched on.
How can I stop my child from playing with buttons and changing the settings?
Very easily, by using the key–lock function, which is similar to the function on mobile phones.
Is there a demo mode so I can show my child how Ollie the Owl changes from day to night?
Yes. There is a built–in demo mode which runs through all the Ollie the Owl transitions. Press and hold the UP button for three seconds and the clock will show all the transitions on a continuous loop. To turn off the Demo mode, simply press and hold the UP button for three seconds.
My screen has frozen and is not responding to any controls.
Switch the clock off at the mains, wait a few seconds and switch back on.
Shipping & Returns Information
Fast Shipping - In stock, ready to ship!
We offer fast, economical shipping across New Zealand. All items on our website are in stock, ready to dispatch (excludes pre-order or custom size items). Most orders arrive within 1-3 business days. Auckland shipping is generally overnight or you can choose Click and Collect.
Shipping starts from $5 for small items. Just add your items to your cart and use the Shipping Estimator in the Mini Cart or Cart with your post code. Please double check your shipping in the checkout, particularly for large items which the estimator doesn't accurately calculate.
We ship with Courier Post & Fastway. Packages are sent Non-Signature Required unless over $350 value or you request Signature Required for security concerns. If you are rural, we don't charge extra but please do include a note on your order so we can ticket your package correctly. Please allow additional days for rural or you are ordering during holiday periods or major promotions.
Large Furniture is shipped using a designated furniture delivery service with two person delivery to the door.
Free Shipping for orders over $100* (excludes large items)
Free shipping is available when you spend over $100! Please note bulky or heavy items are excluded from this offer and you can confirm the correct shipping at the checkout. Unfortunately our Cart Shipping Estimator does not accurately exclude large items from free shipping calculations. We apologise for any inconvenience with technical limitation.
Go to Shipping & Delivery Page
Hassle-free Returns for 365 Days!
We have expert staff available to help you choose the perfect item – how can we help before you purchase? However, when you do purchase something that doesn't fit or isn't quite right, we offer an excellent returns policy and the best possible customer service.
We also know life with babies and children is busy, so you have up to 365 days for your returns and exchanges to come back to us:
Up to 90 days from purchase - You can return for an Exchange, Store Credit or Refund
Up to 365 days from purchase – You can return for an Exchange or Store Credit
Returned items must be received back in perfect condition, unused and unwashed condition including the instructions and packaging. Please ensure you carefully package items so they are received back in perfect condition.
Our Returns and Exchanges page has full details, including product specific returns information and our Returns Form.
Go to Returns Page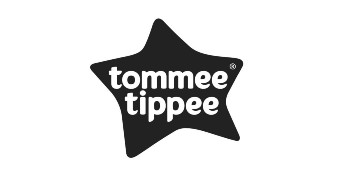 This household name has been offering top-quality baby products for generations. Its dummies - including glow-in-the-dark ones - are BPA-free, as are the baby bottles. The Closer to Nature and Anti-Colic bottles are designed to mimic the shape and feel of the breast.